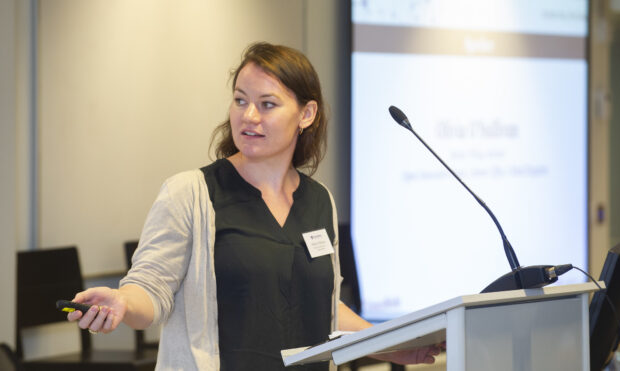 I travelled to the Netherlands a couple of weeks ago to give a talk about the UK's approach to getting evidence into policy. ScienceWorks, the organisers, put on a really good event and it was a pleasure to share ideas with our Dutch counterparts, many of whom are wrestling with similar challenges to those we face here in the UK. 
There were a lot of interesting points raised, but here are my four takeaways:
We need to consider our own biases and assumptions when formulating advice. It's difficult for anyone, including officials, to admit they have invested in something that isn't working out. Attendees suggested creative solutions to avoid over-protecting an idea or policy, including sharing out work in order to "distribute failure" and teaching civil servants to "cherish criticism" from outside experts.
We often set a high bar for evidence when it comes to new ideas, but we don't always re-examine the case for the status quo. 

As anyone familiar with behavioural economics will know,

we tend to have a bias in favour of established approaches. That's why officials from the Dutch equivalent of the Home Office emphasised that, especially when it comes to controversial issues, it's often just as important to reconsider the case for existing policies as it is to scrutinise the case for fresh ideas.
In difficult or uncharted areas, sometimes it's better to talk about 'what's promising' not 'what works'. When clear evidence does not exist, it's better to admit we are generating data as we go, and set up the proper evaluation processes to do that, rather than over-claim. This thinking is similar to points raised in the UK's Barber Review on public sector effectiveness - emphasising the importance of monitoring the outcomes of public policy, even when it is challenging to do so.
Evidence alone is not enough; values matter too. In discussing prisons policies, we talked about the need to gather evidence on the effectiveness of different approaches to reducing re-offending. But we also agreed that choices about prisons inevitably reflect society's values – like what we consider to be humane, or proportional. We may not be telling a compelling enough story about new approaches if we only focus on the evidence.
The conference was a valuable opportunity to exchange ideas. It was encouraging to hear Dutch officials praising the UK's use of academic policy fellowships, and behavioural insights, and impressive to learn about their use of big data and structured experiments.
In the Open Innovation Team, we think a lot about how to bring different worlds together – academia and government, technology and humanities – and this was a great example of doing that across borders.