The Open Innovation Team (OIT) usually has between five and eight PhD students working in the team on placement. We rarely have experience of policy, but we're told we do a great job. So, why do PhDs seem to make good Civil Servants? Here are 10 reasons: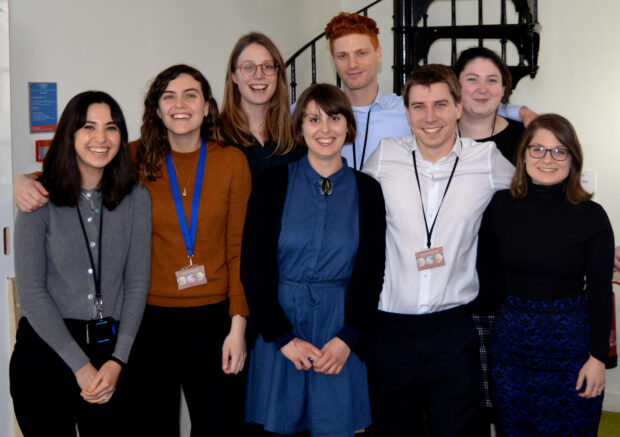 (1) Research skills: the core of any PhD is about learning to become a good researcher. Our research skills come in very handy at the OIT when we're asked to summarise research, scope projects, or do "deep-dive" reviews on priority issues.
(2) Dealing with complexity and uncertainty: PhDs are always complicated and students are rarely 100% sure of their focus or conclusions. Experience of projects where complexity and uncertainty are defining features helps students cope with the pace and complexity of the policy making process.
(3) Independent working: we're used to working with minimum supervision and we have a make-it-work attitude. In the OIT, we work independently on projects, using our own initiative to make contacts and develop projects.
(4) Being flexible: we're used to balancing multiple duties and adapting to operate in different circumstances. Being flexible is key to managing duties in the OIT, as we're expected to juggle a number of projects, meetings, research and other tasks.
(5) Thinking outside the box: PhD research must address research gaps or incorporate novel ideas. In the OIT, thinking outside the box is key to fostering new relationships across Whitehall and proposing new policy projects.
(6) Effective communication: PhD students normally work with a wide range of people, including students, professors and senior management. Similarly, the OIT, liaise between government officials and academics.
(7) Problem solving: PhD students are used to thinking systematically and seeking out solutions to problems. The OIT is constantly faced with problems. Having a "can-do- attitude" and actively seeking solutions is key.
(8) Delivering outputs: we're experienced in delivering both short term and long term goals (e.g: conference papers, thesis chapters, teaching preparation). In a team driven by the concept of "quick wins", rapid delivery of outputs is a prized skill.
(9) Report writing: we're experienced in writing and presenting research to both academic and non-academic audiences. This flexibility is useful when dealing with government officials, academics and third sector organisations.
(10) Knowledge of academia: we use our contacts in academia to flag potential collaborations between policy makers and researchers.