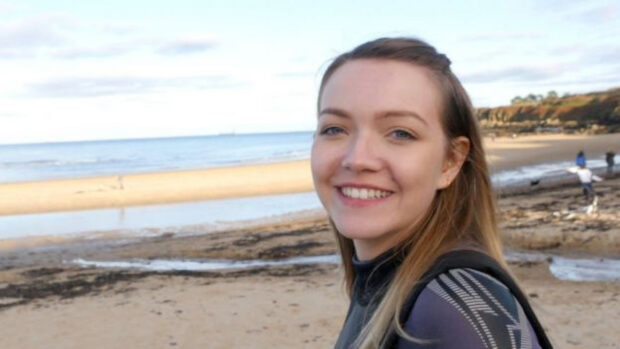 Beth Francis, one of our recent PHD interns, shares her experience of joining the OIT remotely during the pandemic.
I applied to do a placement with the Open Innovation Team at the end of 2019, in my third year of a part time PhD in Ocean Science. At the time I wasn't sure what to expect from the placement, but I was keen to get a taste of the culture and experience of working in the civil service, and in particular to discover a different style of research to what I was used to in academia. 
My placement was originally planned to be a traditional in-person placement over the summer of 2020, based in the Cabinet Office. However, due the pandemic my placement took place virtually. I was quite grateful to be spared the experience of commuting in London, but I didn't know whether I would feel like I was truly involved with the team, working from afar. 
My fears about this were laid to rest immediately upon starting my placement. Every member of the Open Innovation Team made me feel incredibly welcome. I found that starting something totally new online was a novel but useful experience. I imagine that working from home is going to become more of a feature in the workplaces of the future, and so I was grateful to have had such a fantastic introduction to working as part of a virtual team. 
As well as having a positive experience of working virtually, my placement itself was more than I could have imagined. I was amazed at the variety of interesting projects that I was given the opportunity to work on during my three-month placement. I was involved in projects on probation reform in England and Wales, the changing relationship between the citizen and state and diversity and inclusion within the Civil Service. I also helped the team support universities to work more closely with policy-makers through their policy schools events. I felt like the team gave me the chance to be meaningfully involved in projects and supported me throughout the placement in developing skills to support my career post-PhD.
The experience of seeing how research is used by policy makers will shape how I structure the research outputs from my PhD. I also gained experience that I think will be invaluable in applying for jobs once I graduate. On a more personal level too, I found that stepping outside the strange combination of comfort zone and imposter syndrome that I have experienced in my PhD bubble for the last few years has given me a huge confidence boost. Having to quickly adapt to a totally new way of working in a variety of topics I had no experience in taught me so much about myself and what I want from my career.