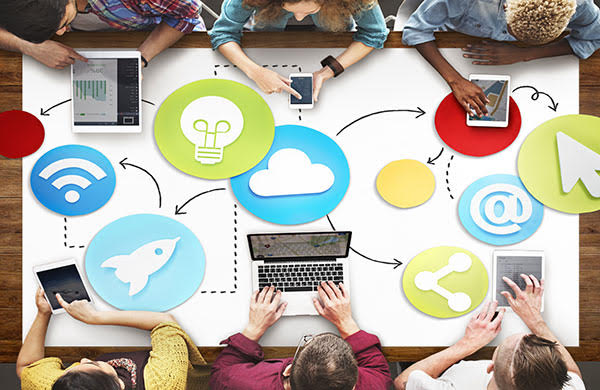 We've invited leading thinkers from the British Sociological Association (BSA) to explain how they expect our digital future to unfold. This blog by Susan Halford, President of the BSA, explains why we arranged the event and links to a slide pack summarising the main points made by each of the speakers.
The rapidly changing world of digital systems, digital data and new methods of data analytics –including machine learning and artificial intelligence – raise profound questions about the shape of near-future societies.
How will new forms of digital data and algorithmic decision making shape life chances?

How will jobs, organizations and productivity be shaped by artificial intelligence and who will be most affected by these changes?

What will privacy, citizenship and the nation state like in the digital age?

How will humans and machines live together?
Why look to sociology?
The answers to these questions depend as much on a good understanding of the social world and social change as on technical expertise. There is nothing inevitable how our digital futures will shape up and there is everything to gain from understanding and engaging in these processes as they take shape.
Sociology is uniquely well-placed to do this. Sociologists have expert knowledge of social life and social processes across all fields from the workplace to family life, criminal activity to popular culture, social inequality to citizenship and civil society. Our theories, concepts and methods offer insight to social lives and social change, opening up powerful understandings that link everyday life with particular institutional structures and wider global processes.  
In the rapidly changing world of digital systems, digital data and artificial intelligence it is critical that sociological expertise is brought to bear on how government responds to the pressing challenges and opportunities that face us. We must think now about the society we want for the future.
Our aim is to bring together leading sociological researchers with policy officials from across government to share information and build a strong platform for future collaborations.
Click here for a slide pack summarising the main points of each speaker.