In the latest in a series of guest blogs on government innovation, Professor Graeme Currie from Warwick Business School summarises key points from a workshop we held with them on 22 November 2018.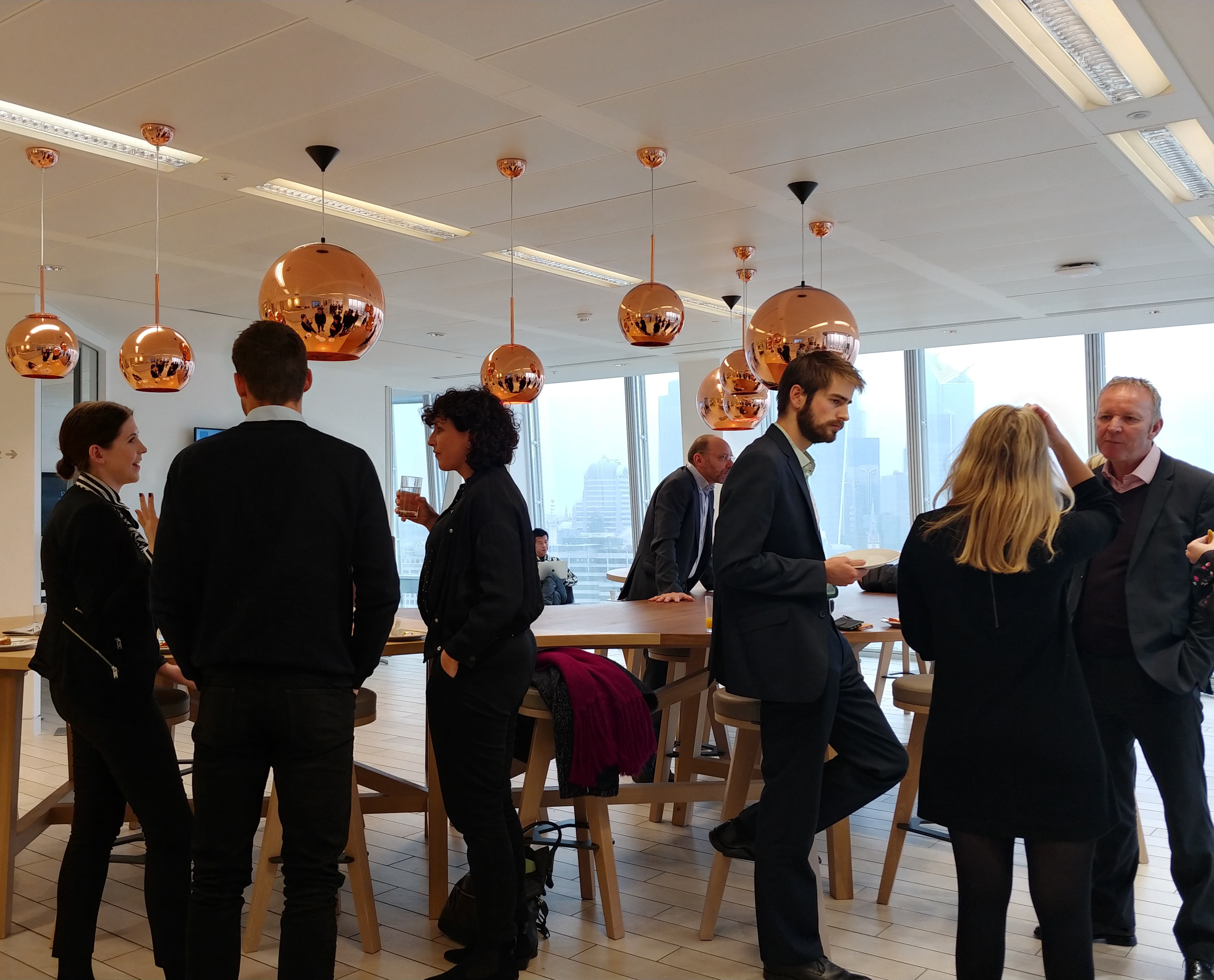 We invited officials to Warwick Business School's offices at The Shard  to explain the latest academic thinking on government innovation. Drawing on our own research at Warwick Business School, we focused on five big ideas, each of which is outlined in more detail in this slide pack.
First, Professor Eivor Oborn identified barriers to innovation in public services and addressed the question, how can organisations spread good ideas and overcome barriers to innovation? Eivor argued innovation needs to be integrated across business processes and not isolated tasks or events.
Second, Professor Neil Stewart showed how innovation in public services delivery can be incentivised using a behavioural science approach. Neil highlighted attitudes, norms, and perceived behavioural control underlie intentions, which control innovation behaviour.
Third, Professor Tina Kiefer and I highlighted the need to enhance public services organisations' and systems' capacity to absorb evidence-based innovation. They showed how incentives, strategy, distributed leadership, ICT and cultural change enhanced an organisation's ability to absorb ideas and drive evidence-based innovation.
Following this, Professor Stephen Roper addressed the important issue of how we might measure and evidence innovation through a focus upon the value chains. Value chains emphasise innovation is a means to an end (stakeholder or social value) and provide a generalisable framework within which to identify process strengths, weaknesses and bottlenecks.
Finally, Professor Loizos Heracleous provided an example from outside the public sector, innovation in the US space agency, NASA. Loizos revealed how we might create conditions for renegade groups to drive more radical innovation in a bureaucratic organisation. Managers need to create protected innovation spaces; providing seed resources to challengers and innovators; fostering a culture that is tolerant of positive dissent; and developing leaders with an ambidextrous mindset.