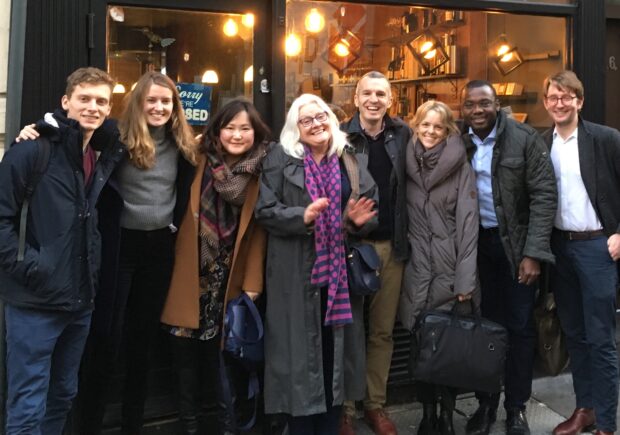 I set-up the Open Innovation Team. I pitched the idea to Jeremy Heywood, refined it with colleagues, persuaded some top universities to fund us and quit my job at Treasury to run the pilot. I recently discovered that this kind of behaviour makes me a deviant.
You might be surprised to learn that big organisations across the world are keen to encourage more of my sort, mainly because they think it will increase innovation. They actually call us "positive deviants", presumably to make it sound just a little less awkward.
As innovation climbs up the Whitehall agenda ahead of the Spending Review, I've been getting asked how we can encourage more positive deviants in the Civil Service.
We all know it's dangerous to generalise from one's own experience, so I thought I'd use this post to share some thoughts and invite feedback. We might ask one or two experts to blog about it too.
Senior support, grit, passion, relevant experience
Looking back, one point that seems clear is that I couldn't have managed to set-up the team without the support of Jeremy Heywood, the former Cabinet Secretary, and John Manzoni, the Chief Executive of the Civil Service. Their high level endorsement, expressed in a couple of short meetings and emails, encouraged me and gave me just enough cover to get the idea past other senior officials who were more sceptical.
I think it would also be fair to say that facing up to the scepticism or indifference of others with a reasonably deep well of "sheer bloody mindedness", as one colleague recently put it, was also important.
So far so straightforward. Except that I would normally describe myself more as a pragmatist than a dogged idealist, so I suppose there's a question about why I chose to dig in rather than retreat as the various barriers to setting up the team piled up.
I'd say there are at least two reasons. One is that I'm genuinely passionate about getting more expert insight into policy. I joined the Civil Service in 2012 and was instantly surprised at how little we speak to academics. I've been on a mission to help tackle that problem ever since and the Open Innovation Team is the latest manifestation of this.
The other reason is that my experience before joining the Civil Service, working in think tanks and at the Economist Intelligence Unit, means that I'm used to partnering with other organisations to fund work. So, while the fact we're sponsored by universities seems very unusual to most colleagues, it actually feels perfectly natural to me.   
I suppose one last point worth making is that, despite working in Cabinet Office and Treasury for more than five years now, I still don't really see myself as a career civil servant. I suspect that means I'm a little more willing to take risks and perhaps a little happier sticking with the same job for a while rather than jumping around between posts and climbing the career ladder.   
So, there you have it. Senior support, grit, passion, relevant experience and a slightly reckless attitude towards my career. What, if anything, might that mean for how we encourage more positive deviants in the Civil Service? I might come back with some thoughts after a bit more reflection. In the meantime, do get in touch if you have any ideas I can steal. Our email address is openinnovation@cabinetoffice.gov.uk.