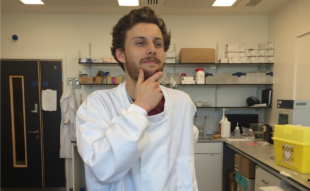 I recently decided to do something a little drastic. After eight years in academia, I joined the Cabinet Office in January for a three month placement working as a Policy Advisor in the Open Innovation Team.
It's been a whirlwind of an experience and I have enjoyed every bit. Just over halfway into my placement, it feels like a good time to reflect on my time here and compare the two very different worlds I have been exposed to.
The most noticeable difference is the pace and variety of work. Working in Whitehall can sometimes feel like travelling at warp speed, especially compared to the slow trudge research can go at. I went from researching a single topic for three years, to researching three in a month. Switching gears like this has been fun and I've really enjoyed working on a wider range of topics.
Another big difference is the style of communication. There's a real emphasis on being succinct, clear and direct. Leaving the comfort of my scientific language has been challenging at times, but I've learnt a lot and now feel much more confident writing and talking about complex problems.
The approach to collaboration is different too. In academia, if you want to know someone who has this machine or knows about that protein, you're only ever a step or two away from another researcher who could help you achieve the next big breakthrough.
The academic model of collaboration isn't perfect, but having a system that allows people to engage across Whitehall and share ideas more easily could be a brilliant way to foster more innovation. I'll try to write another blog with some ideas on this before I head off to finish my PhD.
My time here at Cabinet Office has been an amazing experience and I look forward to applying my new skills in a research environment.  After my PhD I may return to the Civil Service and if so, I look forward to helping spark more innovation.