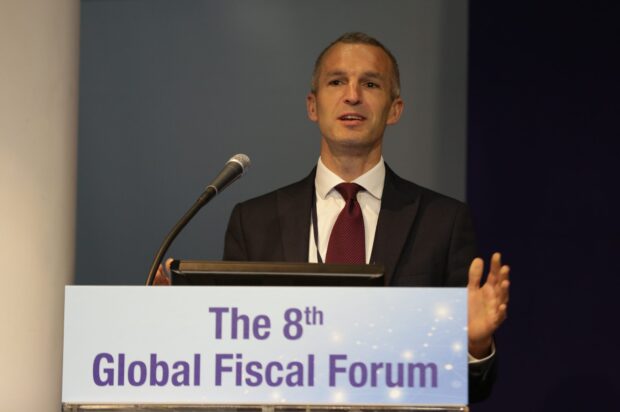 Last week was an unusual one for me. I went to Birmingham on Tuesday to pick up an award from the British Academy of Management and then headed off to Seoul for a conference. A big part of the conversation at both events was how governments can nurture innovation in policy-making. Here are five points that stuck with me:
1. Innovation necessarily involves experimentation, learning and adaptation
Introducing a new product or service is a complex process that's certain to involve unexpected twists. We don't do ourselves any favours when we forget this. Henry Chesborough put it well in a heavily cited article on open innovation: 
 "One cannot anticipate the best path forward from the very beginning. Not only is this path unknown, it is unknowable. No amount of planning and research can reveal the facts, because they simply don't exist yet. Instead, a firm must experiment, adapt and adjust in response to early feedback."
2. It's difficult
Coming up with a decent idea can be tough and delivering it effectively is even harder. Even the best companies are only thought to succeed with an innovation about 65% of the time.
Nic Beech, a professor at the University of Dundee, explained this point nicely when I chatted to him in Birmingham last week:
"It's difficult because there is a tension between having radical 'big jump' ideas that challenge your own way of thinking at the same time as working step by step to keep performance going. The creative industries are one source of inspiration for how to be creative in juggling the big and the small steps while (literally) performing for your key audience."
3. It can be hard to evaluate
We obviously need to evaluate innovations, but it's not always easy. This measurement problem is something Michael Barber looked at in some detail in a 2017 report on public sector innovation for HM Treasury. Katy Mason and Chris Ford also touched on it in our pilot phase evaluation, saying that: 
"...evaluating performance, and evidencing the long-term value of these new, more open ways of working [is challenging]. With value being created and captured across multiple organisations, often in different forms, there is seldom any reliable method for truly measuring the sum total contribution made by these initiatives."
4. It requires intelligent risk taking
Governments tend to be risk averse so this can be tricky. I even heard from a Finnish counterpart giving a talk in Seoul that officials in Finland aren't legally permitted to fail. That sounds utterly bizarre and I'm not quite sure how it works since Finnish officials must surely fail repeatedly, just like the rest of us. Still, it underlines just how challenging it can be to take on risk in the public sector.
Challenging certainly doesn't mean impossible, though. For example, the authors of this Deloitte report make some good points about how governments can mitigate risk by using a portfolio approach to managing innovation.
5. It needs good leadership
This is obvious, but worth stating. If the biggest determinant of whether an innovation succeeds is the quality of its implementation, then good leadership is clearly important. 
Of course, what 'good' innovation leadership looks like is open to debate. I've previously written about how the support of senior colleagues, especially Jeremy Heywood and John Manzoni, was essential in giving us cover to set up the OIT, but there's a lot more to it than that. This Harvard Business Review article by Gary Pisano is a useful challenge, arguing that some of the usual messages around collaboration and experimentation need to be blended with a harder edged emphasis on competence, accountability and discipline.
We're being asked about government innovation strategy more and more so we'll continue sharing interesting points we come across and inviting good people to write guest blogs for us. We've already had some great contributions from Rainer Kattel, Chris Ford and Katy Mason and we've got a few others in the pipeline. Keep an eye out if you're interested.